Vendor/seller can login & Create store. Get  URL for store where they can share to their customers. This app is fully designed for development purposes and you can customize it according to your needs.
Vendors can able to manage store, Customers, Orders, Coupons, Home page dashboard, Account, Products.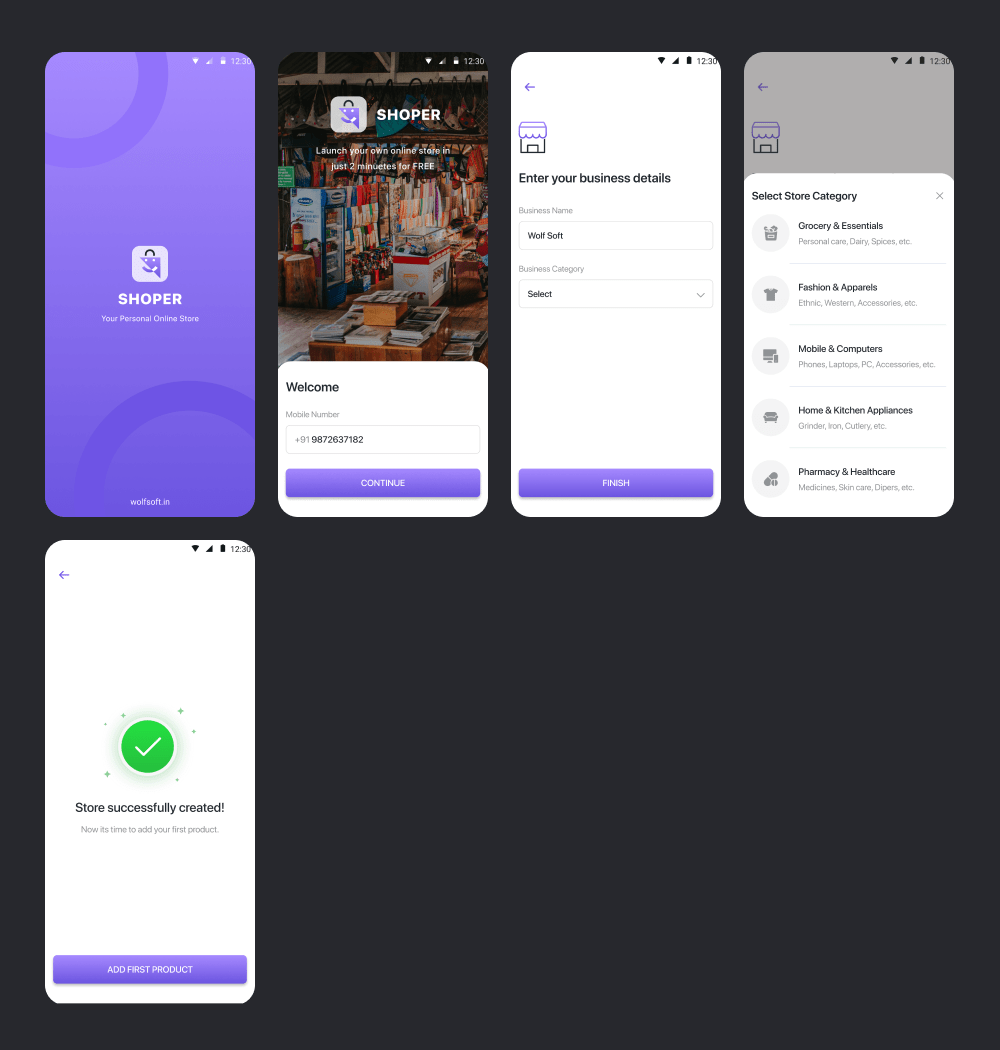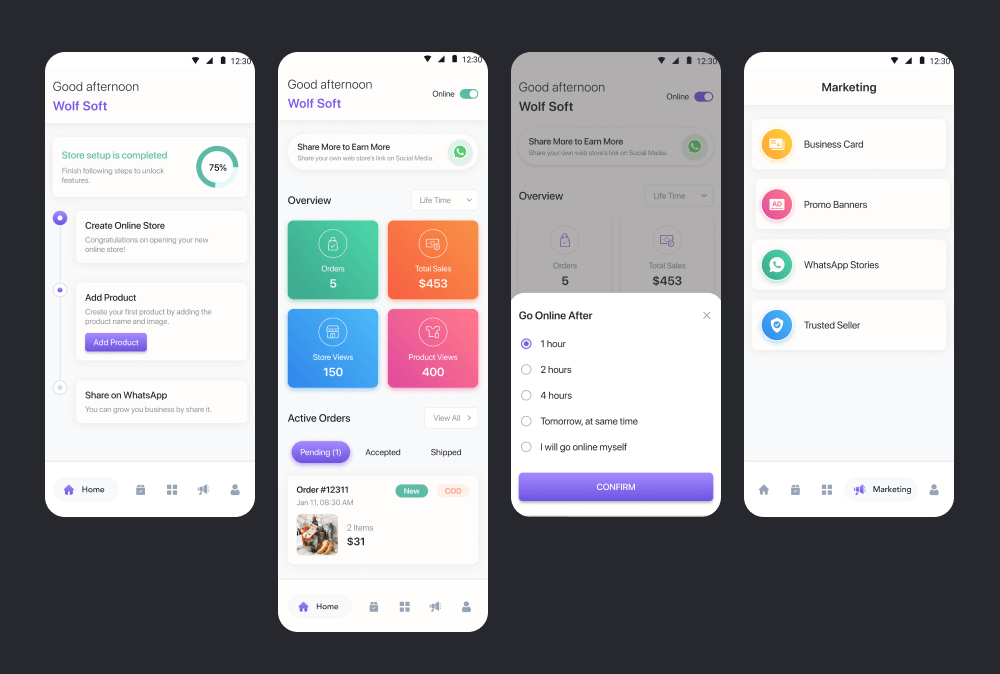 Account & Store Management
 Coupons

Order Management

Product Management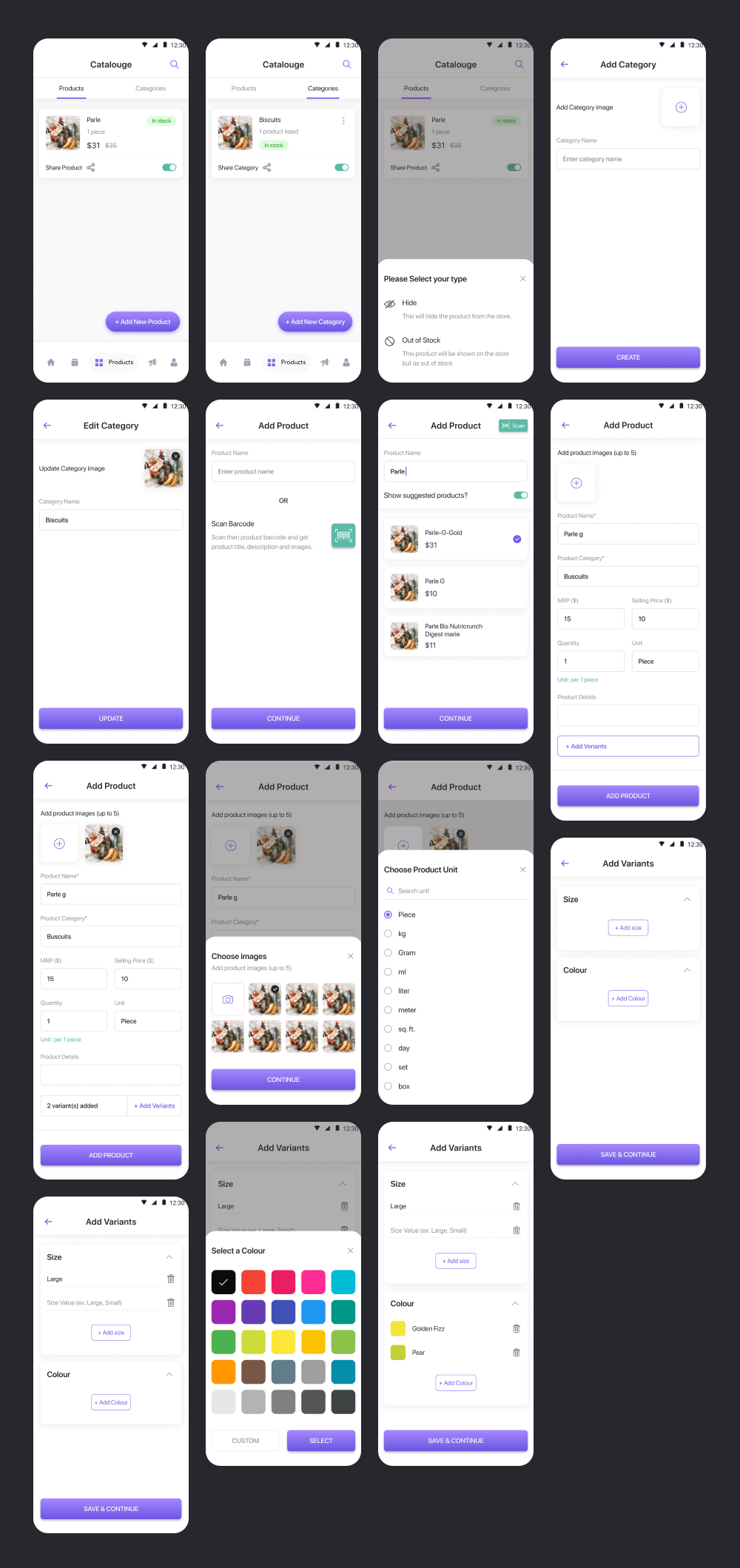 Store Web App For Customers
This is web app for customers. Customers can able to explore products, choose varients of the product, choose delivery address, choose payment options and place the orders.
Home page and order placing Flow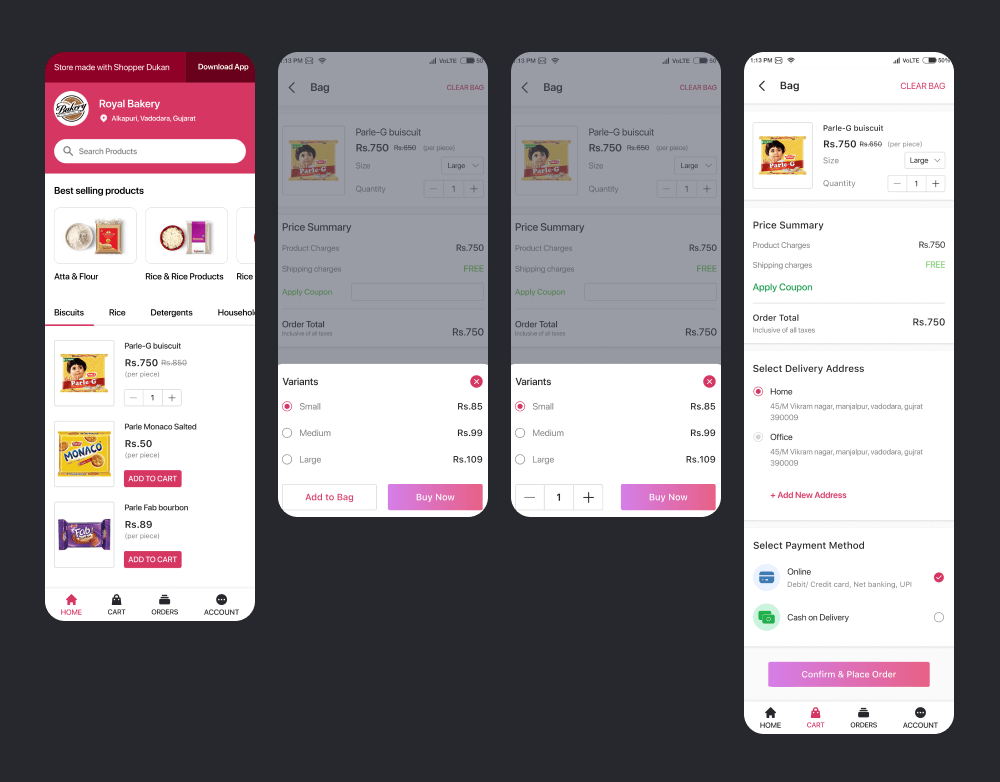 Login signup & Adding new address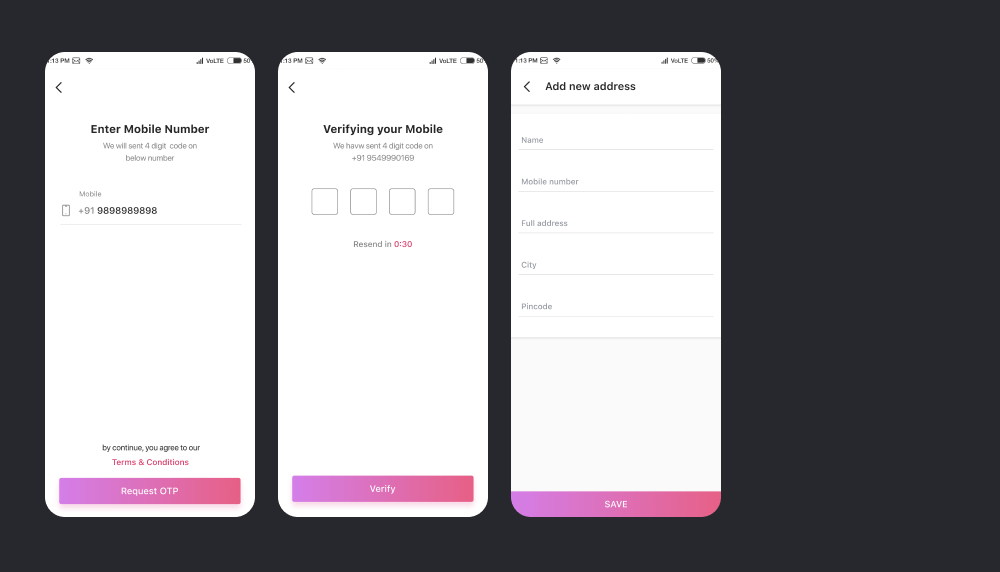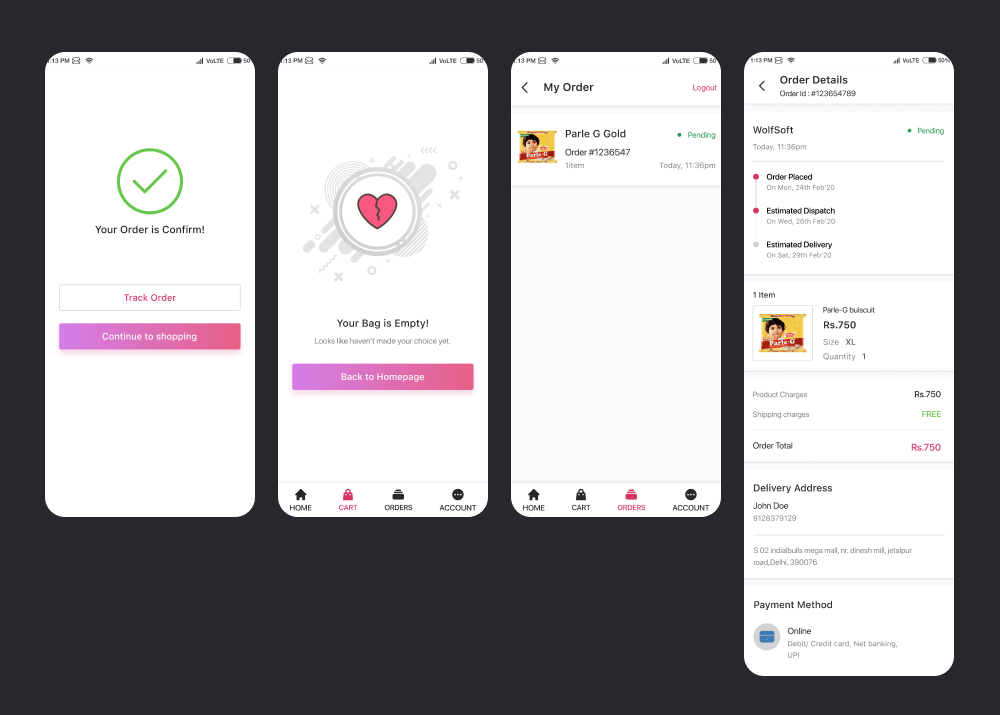 Super Admin App For Management
Super admin is a project owner, where they can manage everything like, products of the store, customers, vendors, orders, settings page, everying…